DannaCoxx
Követés 
Értesíts ha online
20, Szűz, Colombia, Bogotá
Legutolsó bejelentkezés:
2023.12.01. 16:57:15
Jelszóval védett galériák


DannaCoxx
legfontosabb adatai
| | |
| --- | --- |
| Nem | Nő |
| Érdekel | Nők, Férfiak, Párok, Travi |
| Kor | 20 |
| Magasság | 161 - 170 cm |
| Súly | 45 - 55 kg |
| Hajszín | Barna |
| Szemszín | Zöld |
| Nemzetiség | Latino/Spanyol |
| Nyelvek | Spanyol, Angol |
| Szülőváros | Bogotá |
| Fanszőrzet | Szőrös |
| Mellbőség | Kicsi |
| Popó | Közepes |
Good music at the hot moment that makes more and raise my imagination. They make me a good touch with my body and make me want to touch me. Dirty talk for chat. Someone who has initiative.
//

Buena música en el momento caliente que me prenda más y eleve mi imaginación. Me hagan hacer un buen tacto con mi cuerpo y me den ganas de tocarme. Hablar sucio por chat. Alguien que tenga iniciativa.
Hey! In each transmission you can listen to the music that I like the most is rock. I am very calm, my voice is a bit low, but when they turn me on, my groans do not need megaphones to be echuchados! I like to vary in shows and have good conversation. I am little, but also mischief and in explicit show or say! You will feel like a lot! You want to know more? Do not be afraid and approach ;)
//
Hey! En cada transmisión podrán escuchar la música que más me gusta que es el rock. Soy muy calmada, mi voz es un poco baja, pero cuando me prenden, mis gemidos no necesitan megáfonos para ser escuchados! Me gusta variar en shows y tener buena conversación. Soy pequeña, pero también traviesa y en show explícito ni se diga! te apetecerá mucho! ¿Quieres saber más? no tengas miedo y acércate ;)
A Stingy and rude man. Someone who doesn't let my show do well and want to be very hurried and make down my emotion and creativity. A man who complains for everything and does not let the connection flow. A man who speaks more, promises and does not meet.
//
Un hombre tacaño y grosero. Alguien que no me deje hacer bien mi show y quiera ser muy apresurado y baje mi emoción y creatividad. Un hombre que se queje por todo y no deje fluir la conexión. Un hombre que hable de más, prometa y no cumpla.
Mit csinálok a webkamerán:
MY GMT-5 SCHEDULE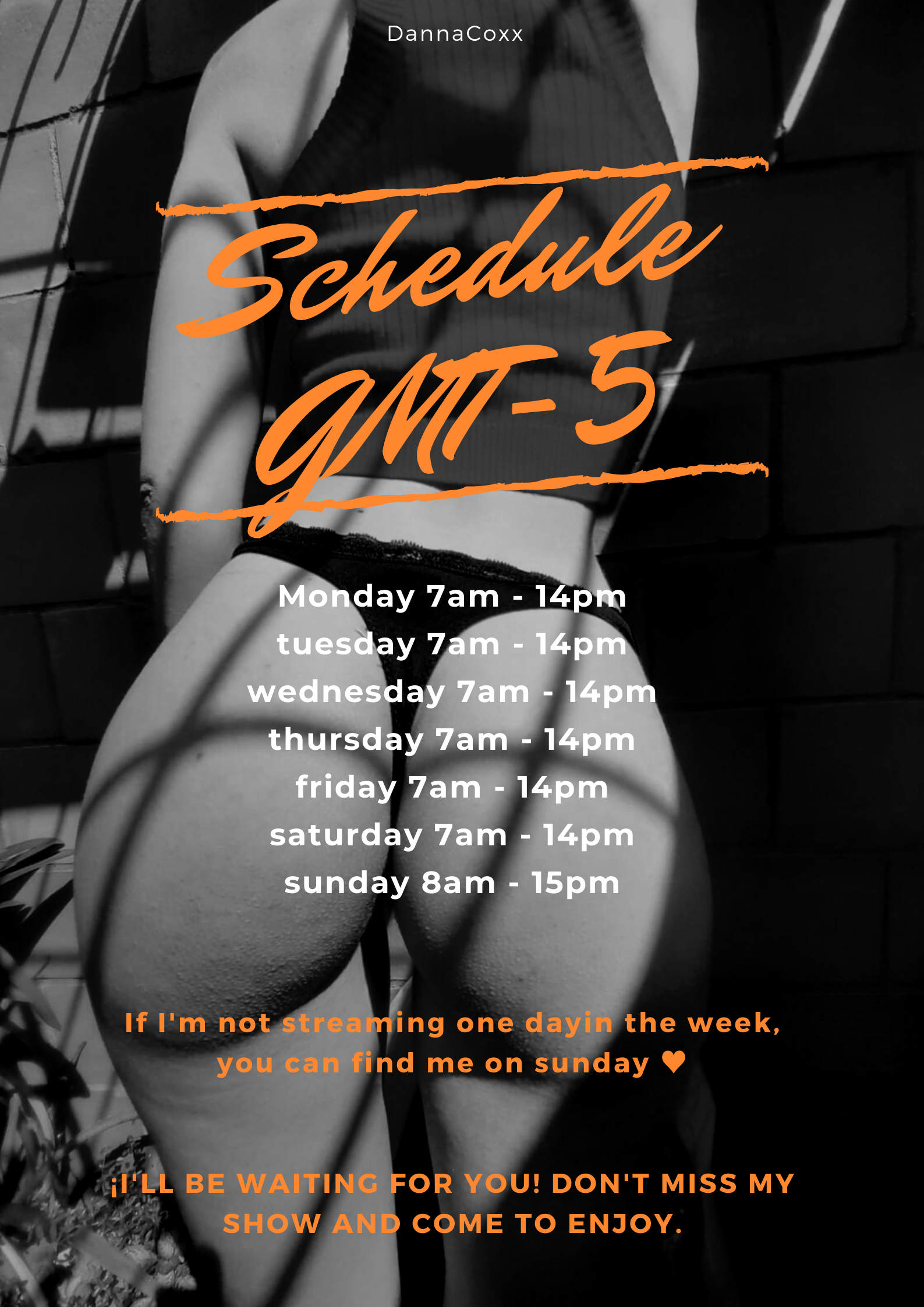 DannaCoxx amatőr klippei

50 token
17:20

50 token
12:08

111 token
18:55

55 token
6:02

22 token
1:46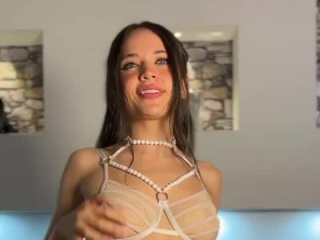 Ingyen
1:22

22 token
1:20

44 token
1:26

11 token
1:23
DannaCoxx Kívánságlistája
További hozzászólások megtekintése
WHAT I DO ON CAM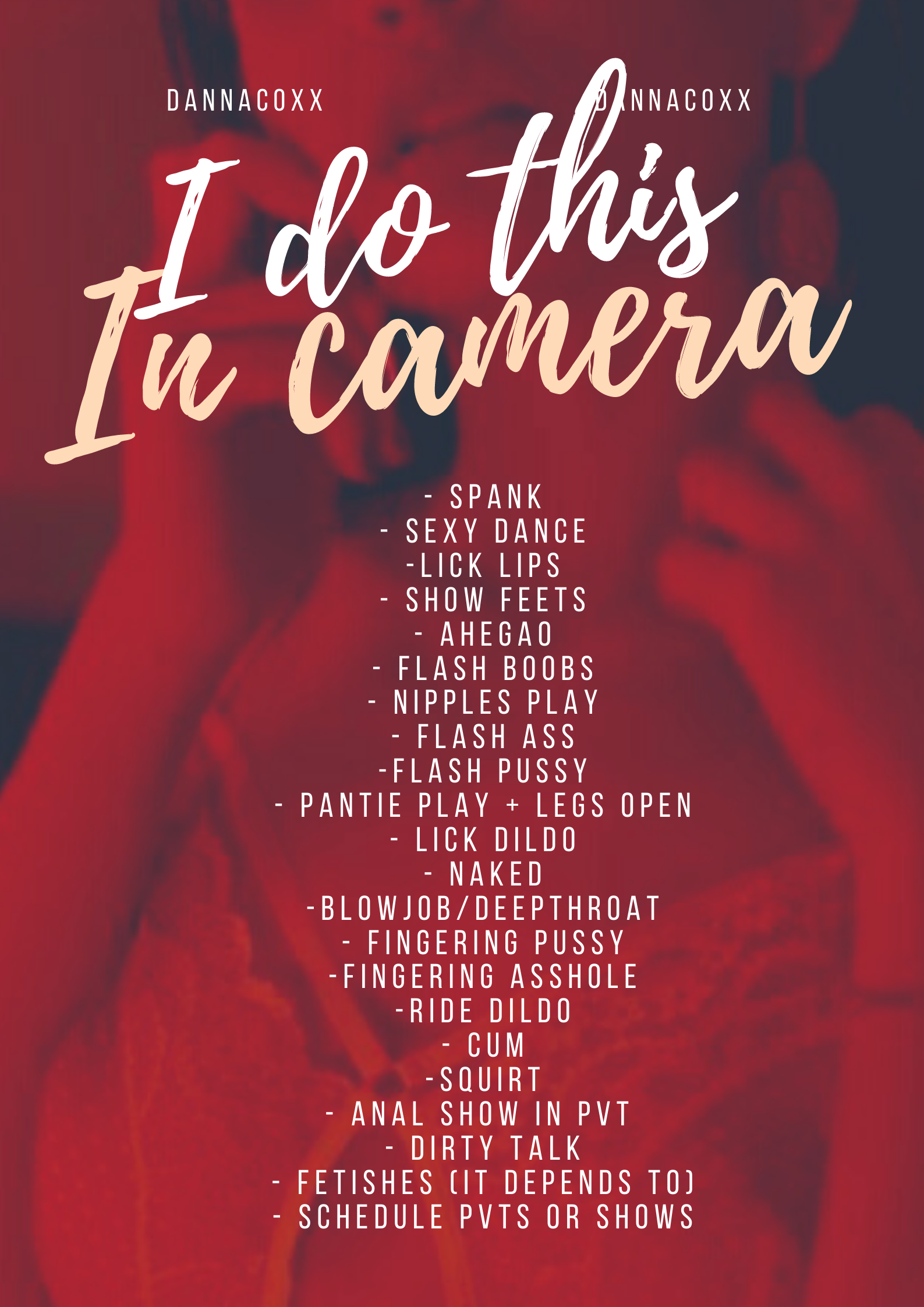 Me